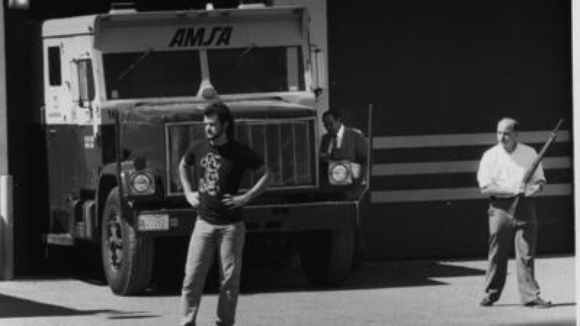 Often when I speak about the Brink's heist, I get asked about the characters Tony Leonardo and Albert M. Ranieri.
I then have to pause and explain that Leonardo and Ranieri were not involved with the Brink's robbery (though Leonardo does play a role in the Brink's trial). They were linked to that other big Rochester-area robbery - the 1990 AMSA armored car heist of nearly $11 million.
I'm not surprised when the two are confused. Within three years time, Rochester had the distinction of two of the nation's biggest armored car company robberies.
I've also written extensively about the AMSA robbery, and have been asked by a number of folks whether I've considered a book on that. I don't think I'm ready to return to another heist caper, though the history with the AMSA case is also rich.
(A series I did about the AMSA robbery can be found here: http://bit.ly/2gI9bYl)
I have, however, assisted some people working on a documentary about Leonardo, the charismatic defense lawyer who became a crook, and AMSA. That project is in the works. It is the work of Joshua Rofé, who is directing, and is produced by Steven Berger and Academy Award winner Mark Jonathan Harris.
I'll keep tabs on the status of the documentary, and alert you when I know something solid about possible release dates.