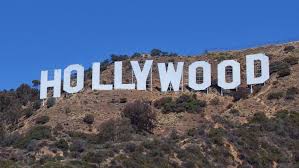 When Seven Million was first released, my friend and former Gannett movie critic Jack Garner was kind enough to write of the book, and toyed with the idea of how it could be a film and who could star in it. (That article can be found on the home page here.)
Of course, the idea of Seven Million becoming a film is an idea I can embrace, even if it wasn't a thought I ever considered during the writing of the book. And, I'm often asked whether a film is on the horizon.
So, let me answer with what I know so far: I've talked on and off with some folks in the industry, but I think the odds are long.
Hindering the likelihood is the fact that Sam Millar, who is prominent in my story, has had his book about his life in the IRA and his role in the Brink's robbery optioned for a film. This may be a serious impediment to any chance Seven Million has of hitting the big screen.
(The NY Times wrote of the robbery and Sam's book being optioned for a film last year. That article is here: https://www.nytimes.com/2016/0... I also wrote when Focus Features acquired the rights to Sam's book, On The Brink: http://www.democratandchronicl...)
My plan is to see what the next six months or so will hold on that front, then decide whether there are other possible ways to tell the story of Seven Million. And I have not given up on finding out more about the murder of Ronnie Gibbons.
In the interim, I'll still find ways to hawk and plug the book. And it's never too early to start thinking of a copy as Christmas gift for friends and family.